Girls' Day 2019
No fear of science
44 girls from different grades used Girls' Day 2019 to take a look at science in the CUI: Advanced Imaging of Matter excellence cluster and the Light & Schools school laboratory: They learned how to program an app, tested programming with the Calliope mini-computer, and conducted experiments on optical signal transmission and interferometry.
Another important item on the programme was the meeting with female scientists: Here, the girls were able to ask questions about current research topics and personal career paths. In the lecture "The Wonderful World of the Particle Accelerator" with Dr. Shan Liu, the schoolgirls immersed themselves in the everyday life of a physicist. Dr. Mabel Ruiz Lopez received the girls at the FLASH research facility on the topic "Aberrations in a big lab: FLASH!  In the lecture "Question and Answers: Unnatural amino acids and/or protein engineering" they discussed with Dr. Stephanie Kesgin-Schäfer.
1 von 5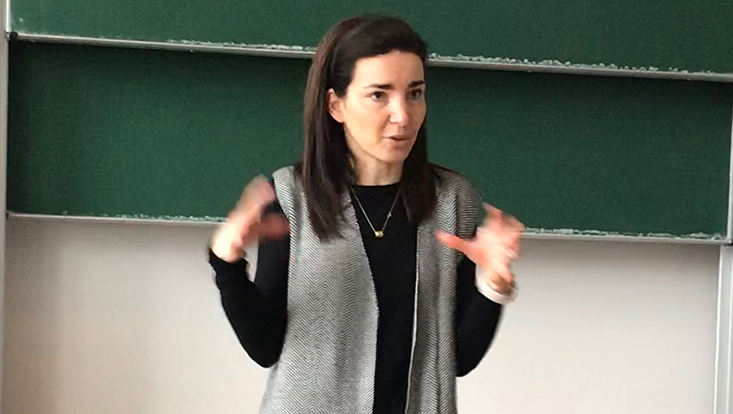 Photo: UHH/CUI
"Girls are very good at natural science. You don't have to be afraid of it", was one of the messages of CUI professor Francesca Calegari in her greeting to the girls.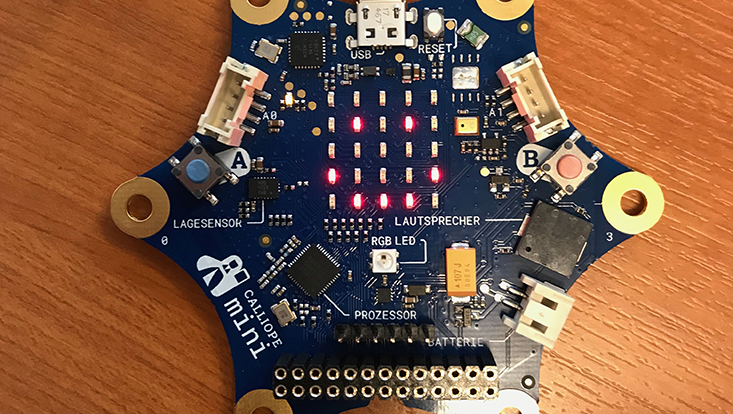 Photo: UHH/CUI
"The new offer from Light & Schools for measuring with a Calliope enabled the students to gain their first experience in programming and controlling systems", says Bastian Besner, head of the school laboratory.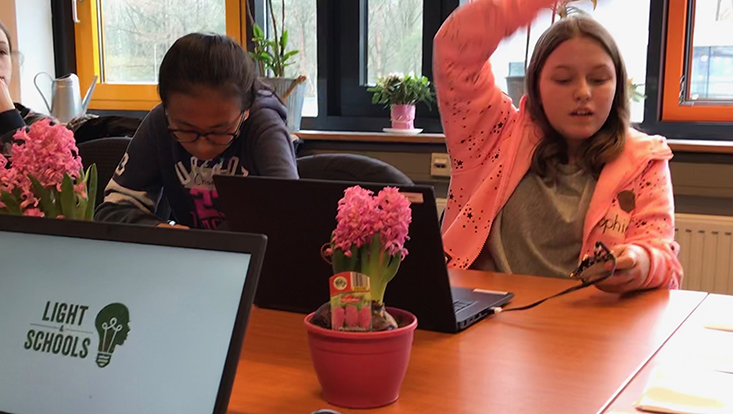 Photo: UHH/CUI
The 12-year-old student Sophie has already worked with the Calliope Mini and is already programming independently in her spare time.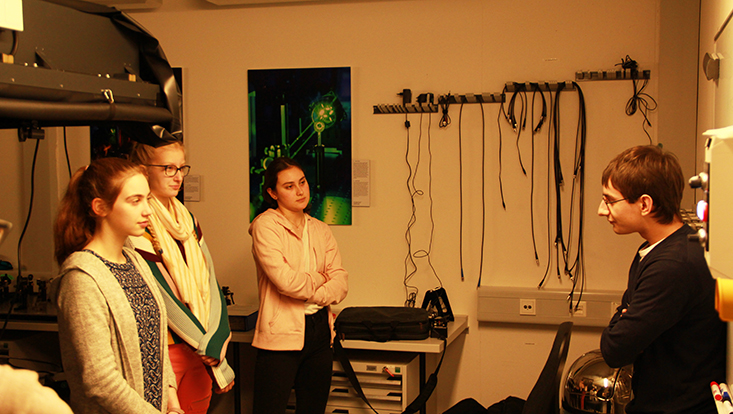 Photo: UHH/CUI
Felix Klein from the school laboratory gave the students an introduction to optical signal transmission.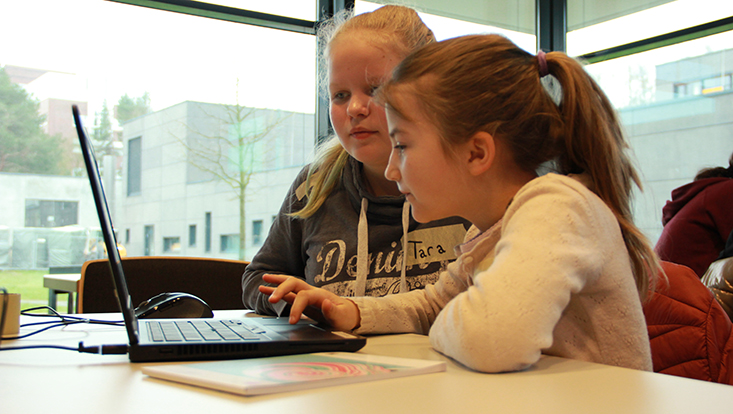 Photo: UHH/CUI
The students learned the basics of App programming with App Inventor 2 and many of the girls already had an astonishing amount of prior knowledge in the natural sciences. "It was a really great day on which schoolgirls from very different age groups worked together and experienced the research of the Cluster of Excellence", concludes Bastian Besner.
---