Magazines
CUI News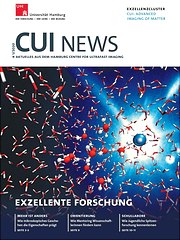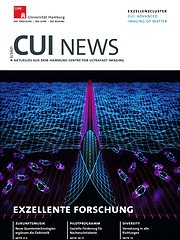 In our CUI News magazine we report on research in the cluster, introduce people who advance science every day, who are highly committed and who have received many awards for their work. And we report on programs with which we, as a cluster of excellence, want to drive new ideas forward.
Since the first issue in 2014 within the cluster "The Hamburg Centre for Ultrafast Imaging" (Archive CUI News 2014-2018) , the editorial team has been practicing a balancing act. On the one hand, the aim is to provide the scientific community with an overview of the cluster's research and, with the help of research highlights, to arouse interest in the original publications. On the other hand, we want to give a broader public, who in everyday life has little or no involvement with scientific topics, a glimpse into basic research. The CUI News must therefore be scientifically correct and at the same time easy to understand and also interesting for laypersons.
Mildred Dresselhaus Magazine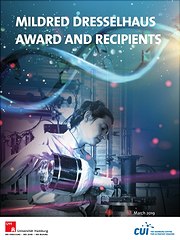 The magazine on the Mildred Dresselhaus Program provides insights into the diverse lives of the outstanding female scientists who have received awards under the program, and describes when they come up with their best ideas, what work they are particularly proud of, or what career tips they give to young researchers.