Promotion of Young Talents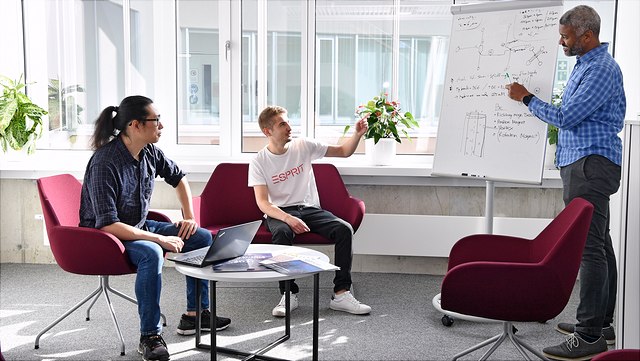 85 percent of the funding goes toward training the next generation of scientists. The cluster provides young people with high-quality training for their future role in society, in the economy and in the world of work in general. By working in interdisciplinary projects of cutting-edge research, they gain numerous
analytical,
technical and
social skills.
Witnessing and making their own contribution to the creation of scientific innovation leaves a profound imprint. Scientific work sharpens core competencies for
coordination,
management and
complex projects of any kind.
A special transfer contribution results in the education through the natural science-specific, systematic thinking and acting in abstract contexts and complex contexts (for example also for socially relevant topics in addition to the input from law, social sciences and economics).
In addition, the education of doctoral students in the cluster is particularly focused on future markets:
Quantum Technologies, Nanotechnologies,
Imaging technologies in industry,
Cutting-edge algorithms (machine learning, artificial intelligence, quantum computing, big data) for applications, for example, for insurance and financial markets, industry.