This is what the Corona Virus really looks like
15 August 2022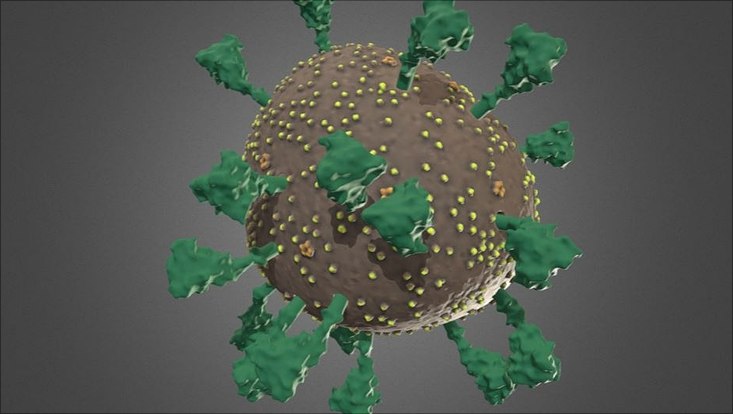 Photo: UHH/Thorn
SARS-CoV-2 has fewer spines than previously thought: Only about 25 instead of about 100 as in SARS-CoV-1.
At the start of the Corona pandemic, there was little firm data on the SARS-CoV-2 virus, with representations based on low-resolution electron microscopy images or knowledge of the closely related SARS-CoV-1 virus. Now, a team led by biophysicist Dr. Andrea Thorn of Universität Hamburg has created a new model of the virus - and is making it publicly available.
Dr. Thorn, who is also a researcher at the Cluster of Excellence "CUI: Advanced Imaging of Matter", is investigating the molecular structure of the coronavirus. Read more about the Coronavirus Structural Task Force, the new video showing infection of a lung cell, and the 3D model in the UHH Newsroom (in German).