New magazine: "Careers in Science"
16 November 2022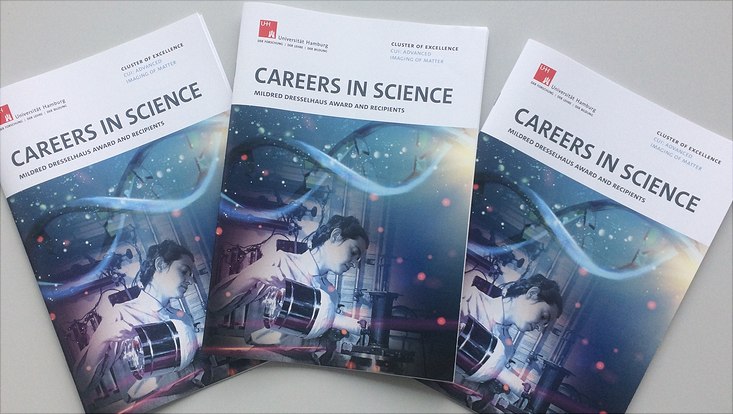 Photo: UHH, CUI
The new Mildred Dresselhaus Magazine is here - with a new look and a new, catchier title: "Careers in Science". Portraits and questionnaires of Dr. Caterina Vozzi and Prof. Alicia Palacios, two prize recipients who recently conducted research at the Cluster as part of the Mildred Dresselhaus Program, expand the presentation of high-caliber female scientists.
Each year, the cluster of excellence "CUI: Advanced Imaging of Matter" recognizes two women scientists as part of the Mildred Dresselhaus Program. One outstanding senior scientist and one promising junior scientist receive personal prize money of 20,000 and 10,000 euros, respectively, and are invited to join the cluster for up to six months, benefiting from the excellent research conditions.
This creates new opportunities for collaboration, but the scientists also serve as important role models for researchers in Hamburg and shape the image of what can be possible. In this way, the award winners are excellent advisors for young female and male scientists who are still at the beginning of their careers.
The magazine of the Mildred Dresselhaus Program provides insights into the diverse lives of the award-winning scientists. It describes when they come up with their best ideas, what work they are particularly proud of, or what career tips they give to young researchers.
"Careers in Science" (PDF) was first published in English. A revised German version will follow at a later date.