Mildred Dresselhaus Guestprofessorship 2022: call for nominations and applications
1 June 2022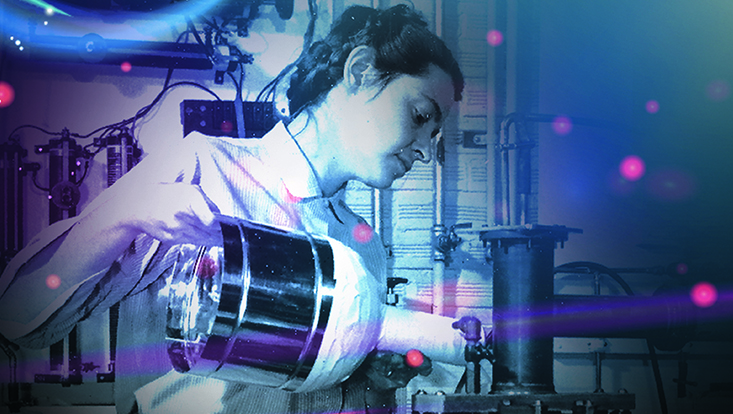 Photo: Columbia University, Collage Jana Backhaus
Mildred Dresselhaus as a young scientist
Applications and nominations for the "Mildred Dresselhaus Guest Professorship Program 2022" are now open. The aim of the program is to promote outstanding female scientists and to stimulate and intensify international scientific collaborations - and thus also to create role models. The award comes with personal prize money of €20,000 for the Senior Award and €10,000 for the Junior Award.
The program was established in 2012 and named after Mildred Dresselhaus (1939-2019) in recognition of the extraordinary contributions she made to science and to equality. Mildred Dresselhaus was a renowned professor of physics and electrical engineering at the Massachusetts Institute of Technology (MIT), USA, and a pioneer for the advancement of women in science and engineering.
Each year, the program honors one internationally outstanding female scientist with a Senior Award and one promising young female scientist with a Junior Award. They are invited to conduct research at The Hamburg Centre for Ultrafast Imaging (CUI) for a period of six months and benefit from the excellent conditions.