This page:UHH > CUI: Advanced Imaging of Matter > Cluster of Excellence > News > Women Physicists' Conference 2020
Science Senator Katharina Fegebank takes over patronage for the Women Physicists' Conference 2020
27 October 2020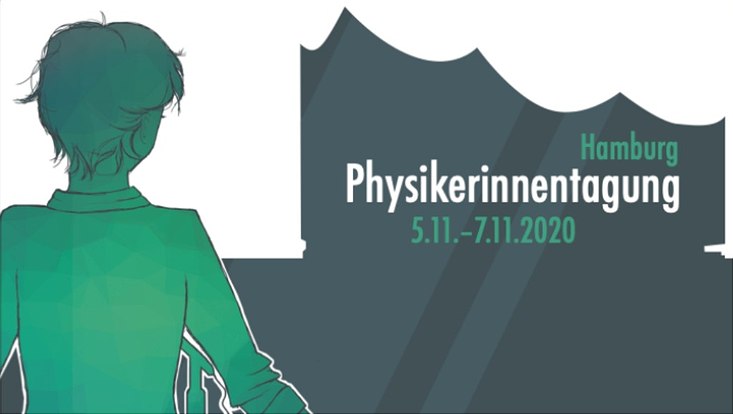 Photo: UHH
Women physicists of all career levels from research, industry, and business will meet in virtual space from 5 to 7 November 2020. Katharina Fegebank, Second Mayor and Senator for Science, Research, and Gender Equality of the City of Hamburg, has taken over the patronage of the Women Physicists' Conference 2020, which is organized by a team of scientists from Universität Hamburg and DESY. The conference offers the opportunity to exchange information about current research results, trends and work situations of women in physics and to participate in networking events.
The Women Physicists' Conference brings together interested persons of different career levels: All those who feel connected to physics and equality in physics - whether as students, teachers or researchers - are invited. It sees itself as a forum for women in physics and has been held annually since 1997 - this year, however, for the first time online.
In addition to numerous networking opportunities, the conference offers the opportunity to present one's own work as a poster or lecture, to hear keynote speakers talk about their careers and work, or to get to know possible career paths as a physicist. Professional discussion panels and virtual lab tours provide insights into research. A series of interactive workshops was again included in the program. These are about creativity, networking and entrepreneurial thinking, but also experiences with sexism. Based on their own experiences and those of others, active action strategies for the future are to be developed to strengthen the researchers.
At the end of the conference, the organization team invites to a Science Slam on Saturday evening: It will be moderated by the poetry slam artist Anna Bartling, who regularly inspires a large audience with her performances. Here the participants will be given a virtual stage on which they can communicate their research topic in an entertaining way.
The online physicists' conference organized in Hamburg is an independent conference. It is supported and financed by Universität Hamburg, the Clusters of Excellence "CUI: Advanced Imaging of Matter" and "Quantum Universe", the Deutsches Elektronen-Synchrotron (DESY), PIER - the strategic partnership between Universität Hamburg and DESY, and HAW Hamburg. On the fringes of the conference, the Arbeitskreis Chancengleichheit (AKC) of the Deutsche Physikalische Gesellschaft (DPG) invites to the annual general meeting.