14 May 2020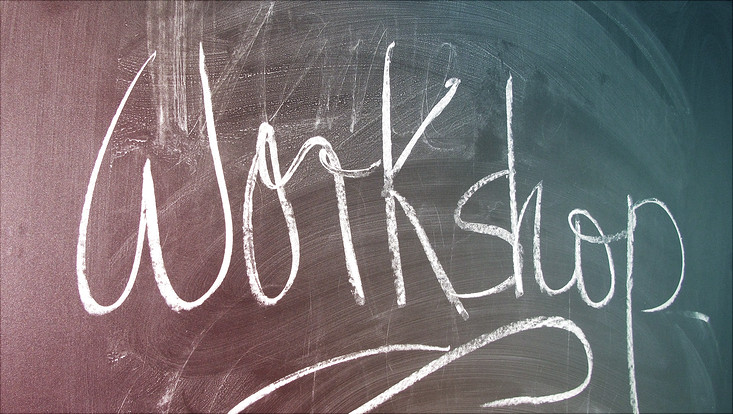 Photo: UHH/pixabay
Acquire key competencies for a successful career. Balancing the demands of work and family. Finding your way around Germany as an international researcher. Benefit from the experience of others. In the coming weeks, the cluster will be offering a series of online workshops and events in cooperation with various partners.
The events will be in English.
Women's Career Day - 3 June 2020, 9.30-19.30
In two tailor-made workshops doctoral candidates and postdocs are invited to develop and strengthen key skills that will be very useful for the present and future professional career, be that within academia or in business and industry. The trainers are carefully selected experts with many years of experience in teaching scientists.
The workshops are reserved for female scientists from the research fields of CUI, QU, SFB 925, the MIN Faculty, DESY, EMBL, MPSD and PIER.
Information and registration until 25 May 2020.
---
Scientific Career and Parenthood - 16 June 2020, 9.00-11.00
The balance between a scientific career and family is often viewed as challenging and difficult. With the event "Scientific Career and Parenthood" the research clusters CUI: Advanced Imaging of Matter, CLICCS, and QU, the MIN Faculty, and the Family Office at Universität Hamburg wish to pick up on this topic and provide an overview in English of the legal ramifications of limited work contracts (under the WissZeitVG) and their effects on, e.g., claiming parental leave. In the subsequent panel discussion four researchers will be introduced to share their strategies on how to manage career and family life, what support they receive and which obstacles they face.
Information and registration until 12 Juni 2020.
---
International Arrival - 9 June 2020, 9.00 - 11.00 Uhr
Internationalization forms an integral part of the University's profile. Every year, Universität Hamburg welcomes new researchers from all over the globe, who grapple with similar questions: What do I need to know in terms of legal regulations and rights? Where can I receive support at the University? How can I get in touch with other internationals and what are general networking options? How to settle into the German academic system?
The panel "International Arrival" means to address those questions. Staff from Human Resources and the International Office at Universität Hamburg will give short presentations on legal requirements and on supporting infrastructures on campus. A subsequent podium discussion will complement the introductory talks. Three scholars and scientists from different academic backgrounds and status groups are invited to share their experiences as internationals at Universität Hamburg.
The event is organized by the MIN Faculty and the Clusters of Excellence CUI: Advanced Imaging of Matter, QU und CLICCCS within the Diversity Tage (8.-12. Juni 2020).
Information and registration (number of participants: 30)