Mildred Dresselhaus Guest Professorship: call for nominations
18 December 2019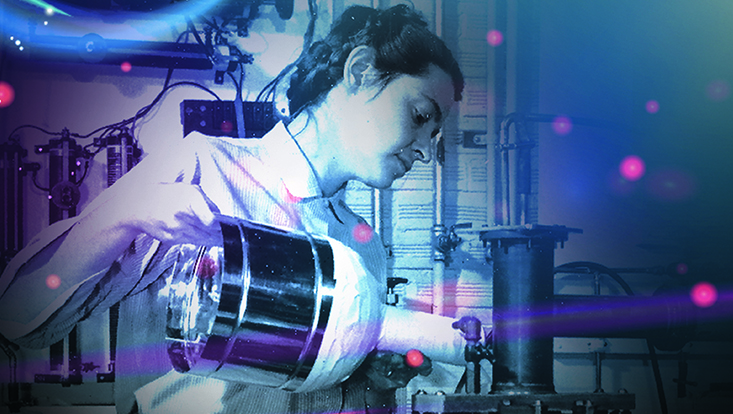 Photo: Columbia University, Collage Jana Backhaus
The call for nominations or self-applications to the "Mildred Dresselhaus Guest Professorship 2020" is now open. Acknowledging Mildred Dresselhaus' achievements in science and equal opportunities, the "Mildred DresselhausGuest Professorship" was established by the Hamburg Centre for Ultrafast Imaging (CUI) in 2012 to promote outstanding female scientists and to intensify and establish new international research collaborations.
Mildred Dresselhaus (1939 – 2017), Professor of Physics and Engineering at the MIT, was a pioneer in the electronic properties of materials, and a true role model and leader in promoting opportunities for women in science and engineering.
The contents of the program are:
Provision of excellent research conditions for international outstanding female researchers: annually, the guest professorship is awarded to a successful senior scientist (senior award with personal prize money of Euro 20.000), as well as to a younger researcher with high potential (junior award with a personal prize money of Euro 10.000)
Invitation to work within CUI for a period of two to six months
Providing role models for young women in the physical sciences
Attracting world leading researchers to Hamburg, starting new and intensifying existing collaborations
Giving a few lectures or focusing on a topic of choice
Please feel invited to forward the information to your international collaborators or submit your nomination of a suitable candidate (letter of motivation, scientific CV including the five most important publications, list of invited talks, teaching experience as well as research interests as one single pdf file) until 31 January 2020 to cui.opportunity@uni-hamburg.de(cui.opportunity"AT"cui.uni-hamburg.de).

Mildred Dresselhaus Magazine (pdf)
---