Invitation to Mentoring Kick-off Ceremony
21 August 2019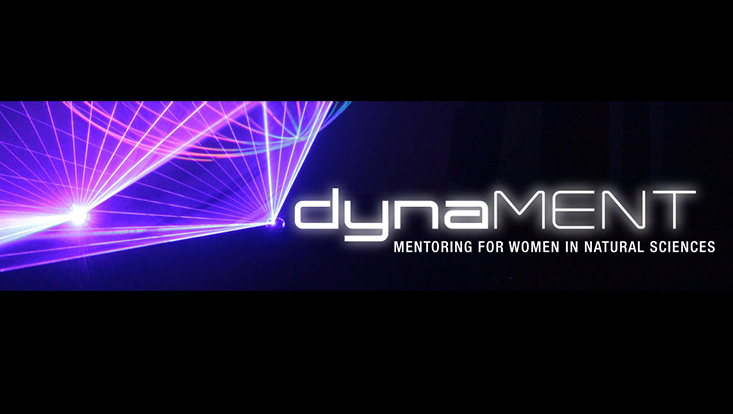 Photo: dynaMENT
A successful career in a research field is more than just delivering optimal results at work. Visibility and networking is paramount when pursuing a career in science. Mentoring can be of significant importance when trying to answer questions about scientific career planning. If you want to hear more about a special program, join the official "Kick-off Ceremony" to the fourth round of dynaMENT "Mentoring for Women in Natural Sciences" on 18 September 2019 from 4.30 p.m. to 6 p.m. on Campus Bahrenfeld.
The ceremony will honor and recognize mentors and mentees who have demonstrated inspirational role models and welcome the new participants. You will get a chance to learn more about the program, now subdivided in dynaMENT advanced and dynaMENT doctorate, meet other mentors and mentees and get inspired during a panel with senior leaders.
Program
Speeches by
Katharina Fegebank, Second Mayor of Hamburg as well as Senator for Science, Research, and Equal Rights
dynaMENT patron Meike Johannsen, DESY Deputy Director
dynaMENT parton Dr. Angelika Paschke-Kratzin, Equal Opportunity Commissioner of Universität Hamburg
dynaMENT mentee Dr. Umilaela Arifin, Universität Hamburg
Panel discussion with
Prof. Dr. Heinrich Graener, Dean of MIN Faculty Universität Hamburg
Prof. Dr. Elisabetta Gallo, leading scientist at DESY
N.N.
Certificate ceremony for the participants
Get-together and buffet
Snacks and drinks will be provided. In order to allow a smooth organization, please register here by 11 September. The ceremony will take place in the CFEL foyer (building 99), Luruper Chaussee 149.
dynaMENT is a joint program of DESY and MIN faculty Universität Hamburg. Supported by the two clusters of excellence "CUI: Advanced Imaging of Matter" and "Quantum Universe" as well as European XFEL, Heinrich Pette Institute, Max Planck Institute for the Structure and Dynamics of Matter and UKE Hamburg-Eppendorf.
---