Universität Hamburg and DESY invite to "Wissen vom Fass"
Researchers quench thirst for knowledge in Hamburg's bars on 11 May
2 May 2023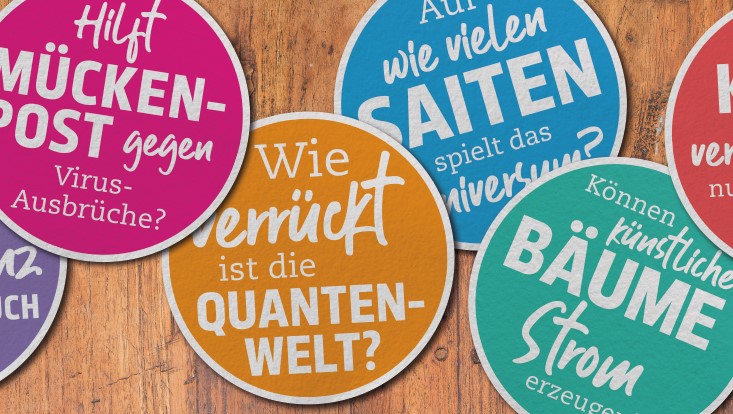 Photo: DESY
"Wissen vom Fass" is already entering its eighth year of events in 2023, and this time it is not only in Hamburg, but also in Schleswig-Holstein
Are climate negotiations just hot air? Can artificial trees generate electricity? And can artificial intelligence actually cook? On 11 May 2023 at 8 p.m., researchers from Universität Hamburg and DESY will talk about their current research in 50 bars and pubs.
Since 2015 the science on tap series has been proving that science is not dry, but highly topical and exciting. Every year, researchers come out of the laboratories and lecture halls into the pubs of Hamburg and give a broad audience an insight into their work. With entertaining and comprehensible lectures - and in close exchange with the audience - they talk about topics in the humanities, social sciences, education, and the natural sciences.
This year, in addition to the topics of climate negotiation, power generation and AI, they will also discuss with visitors what comics have to do with education, whether black holes are dangerous, and how and where we will work in the future. The locations include pubs and bars from Othmarschen to Bergedorf, from Eimsbüttel to Harburg, and with a flying visit to Schenefeld, the researchers even cross the border into Schleswig-Holstein.
The program starts in all bars and pubs at the same time at 8 p.m., the entrance is free. "Wissen vom Fass" is organized by the DESY research center and Universität Hamburg. They are supported by the university clusters of excellence "CUI: Advanced Imaging of Matter" and "Quantum Universe" as well as Pier Plus, the strategic partnership between DESY and Universität Hamburg.
For an overview of participating pubs and the lectures (including one in English), please visit: www.wissenvomfass.de