This page:UHH > CUI: Advanced Imaging of Matter > Cluster of Excellence > News > Molecular film among the Guinness World Records
Molecular film among the Guinness World Records
10 November 2020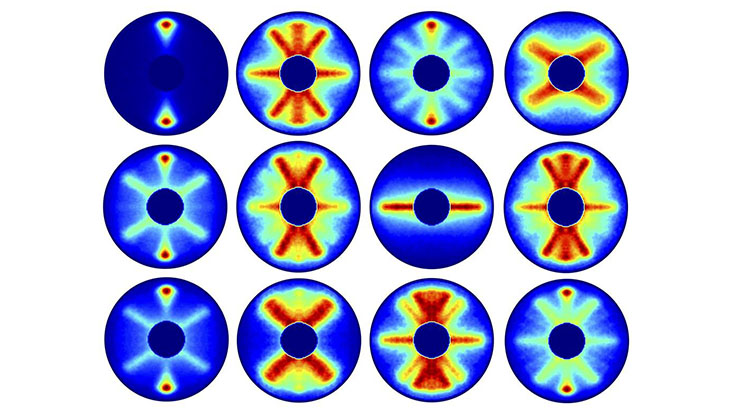 Photo: DESY, Evangelos Karamatskos
Steps of the molecule's rotation, recorded with an average gap of seven picoseconds each.
Prof. Jochen Küpper's team made it into the Guinness World Records with the film of a molecular rotation: it is the first time that ultra-fast movements of atoms in dynamic processes have been mapped so precisely.
The film tracks one and a half revolutions of carbonyl sulfide (OCS) within 125 trillionths of a second and in 651 images at a high temporal and spatial resolution. OCS is a rod-shaped molecule consisting of one oxygen, one carbon and one sulfur atom each.
Prof. Jochen Küpper conducts research at Universität Hamburg and at Deutsches Elektronen-Synchrotron (DESY) and is a member of the Cluster of Excellence "CUI: Advanced Imaging of Matter". The film was made within the framework of a research project of DESY, Universität Hamburg, the Max Born Institute in Berlin and the Danish University of Aarhus.
Researchers film molecular rotation