Support for outstanding women in science
9 September 2020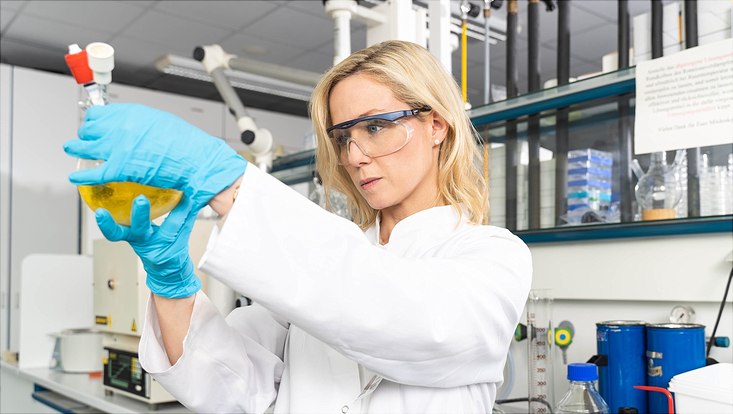 Photo: L'Oréal
Dr. Christina Palencia Ramírez is researching the production of stable nanomaterials.
Dr. Cristina Palencia Ramírez has been awarded the "For Women in Science" award by L'Oréal Germany, the German Commission for UNESCO in partnership with the Christiane Nüsslein Volhard Foundation for her promising research. She conducts research at the Department of Chemistry at Universität Hamburg and in the Cluster of Excellence CUI: Advanced Imaging of Matter.
The "For Women in Science" program is aimed at outstanding female scientists with children and is intended to prevent these women from interrupting their careers or interrupting them for a long time in order to start a family, thereby losing important potential for research. Since 2006, three women scientists have been funded annually for a period of two years. The support amounts to just under €15,000 per female scholarship holder and a total of €10,000 for the institutes of the sponsored women scientists.
This year's prizewinners are
Dr. Cristina Palencia Ramírez, Universität Hamburg
Dr. Camille Goemanns, EMBL Heidelberg
Dr. Agnese Loda, EMBL Heidelberg
For more information on the program and its prize winners please view the Press Release "For Women in Science" (in German).
---