Göttingen Academy Award for Tobias Beck
3 December 2019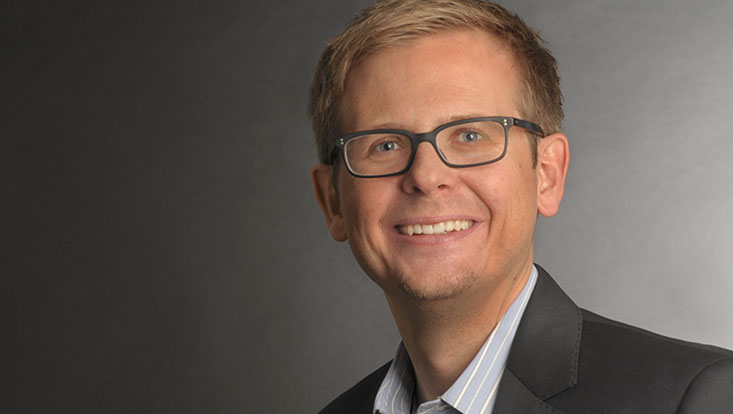 Photo: Renate Schütt
Prof. Dr. Tobias Beck was awarded the Academy Prize 2019 for Chemistry at the annual celebration of the Academy of Sciences in Göttingen. Beck received the prize for his works on the self-assembly of hierarchically structured hybrid materials.
"This award is a great honor, as a number of important chemists have already received this award," said Beck. The expert for protein-based nanomaterials has been conducting research at the Department of Chemistry at the Universität Hamburg and in the cluster of excellence "CUI: Advanced Imaging of Matter" since 1 October 2019.
The Academy Prize for Chemistry has been awarded since 1957. It honors young researchers, usually German or working in Germany, for outstanding scientific work in chemistry. The works, for which Beck is now being honored, appeared in various international journals and originate from his time at the RWTH in Aachen.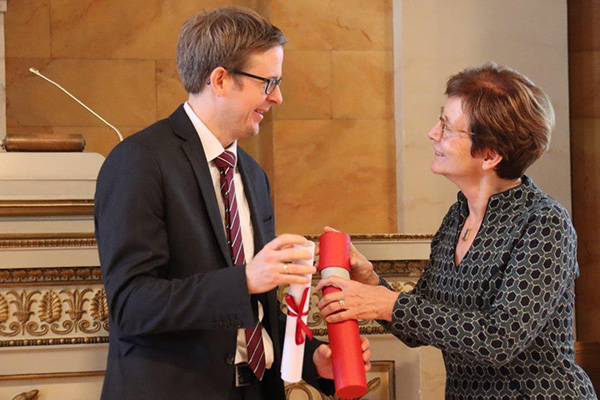 The award ceremony in Göttingen. Photo: Adrienne Lochte
---