PIER Graduate Week for PhD students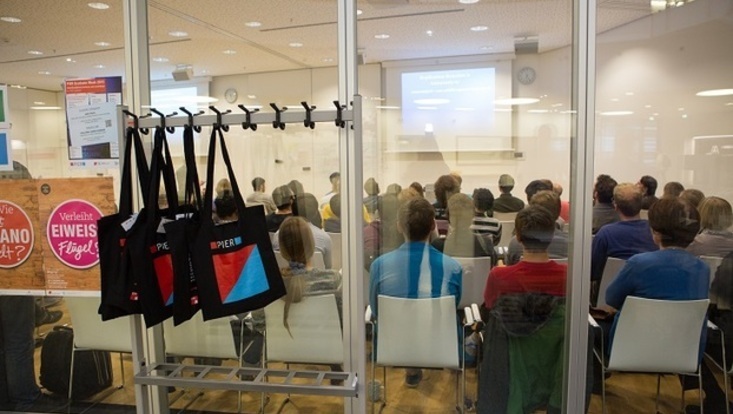 Foto: DESY
When: Mon, 16.10.2023 9:00 AM until Mon, 23.10.2023 5:30 PM
Where: Center for Free-Electron Laser Science, Luruper Chaussee 149 , 22761 Hamburg , SR I-V
This is to announce the 8th PIER Graduate Week, which takes place from 16 – 23 October 2023 in the Center for Free-Electron Laser Science, Campus Bahrenfeld. The lectures focus on two overarching thematic blocs:
- Lecture series 1. Physics & AI: Foundations and Applications of Machine Learning in Fundamental Physics Research
- Lecture series 2. The Physics of the Life Sciences: Contributions of Fundamental Physics to Modern Biology and Medicine
Extras:
- Scientific colloquium on "Artificial intelligence in neurointensive medical care"
- Industry talk on "Flight physics at AIRBUS" with DESY alumnae Dr. Jasone Garay Garcia
- Workshops on presentation skills and academic competition, making acting methods usable for everyday work contexts
- Career planning and career counselling sessions
- Poster session: All PhD students are invited to present their research projects in a poster session.
The registration is open from today until 15 September: https://graduateschool.pier-hamburg.de/news/news/pier_graduate_week/index_eng.html
The PIER Graduate Week is an interdisciplinary lecture and workshop week for young scientists in the wide range of the PIER research fields of Particle & Astroparticle Physics, Nanoscience, Photon Science and Infection & Structural Biology.
Contact
PIER Helmholtz Graduate School
Tel: +49 40 8998-5506
Further information