General assembly of the student body at the University of Hamburg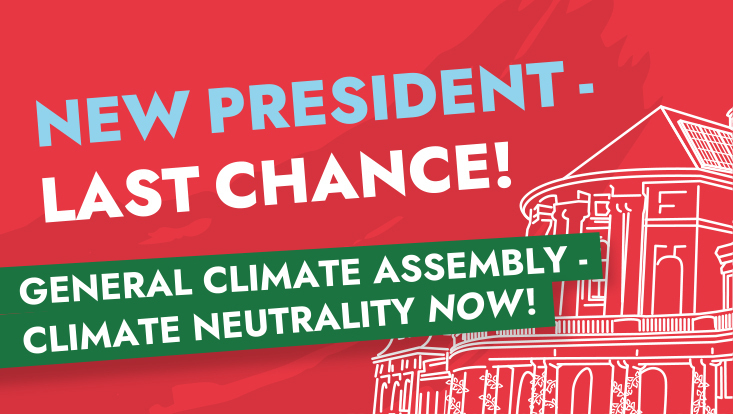 Foto: Students for Future
When: Wed, 29.06.2022 6:00 PM until 8:00 PM
Where: Audimax, von-Melle-Park 4, 20146 Hamburg, 1
New President - last chance!
At the general assembly every enrolled student of the University of Hamburg is invited to cast their vote on a catalogue of demands regarding climate neutrality of the University. Although the student body is the largest group at our University, we hardly have a say in important decisions - time to change things up! With a new President, Dr. Hauke Heekeren, in office since this year, we see our chance to finally be heard.
Wednesday, the 29th of June, 6pm, Audimax von Melle Park
Every vote counts.
The event takes place in German.
Contact
Students for Future
Tel: +49 176 38248857